Country Plaza Motor Inn
Take a breather. Stretch. Explore the beautiful surrounds. The Country Plaza Inn, located in the heart of Mackay is your home away from home, whether you're passing by, staying for a week or settling in for work. Our pet friendly rooms are comfy for you and your fur baby!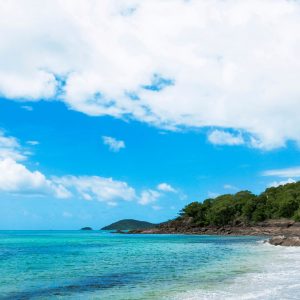 BEACHES
Neptunes Restaurant Call (07) 4957 6526 to book

Excellent Lovely motel, well furnished room with recliner chair. Clean and well-appointed. A welcome change after a bad experience in Airlie Beach. There is a restaurant attached that does decent food. The manager is helpful and friendly.

Great place to stay!! The room and the food was amazing!! The hospitality of Jo and Lisa was amazing!!! The room was clean and we had a 'pet friendly' room so everything was just easy... no fuss!! Highly recommend staying there! Thanks!!

FIRST CLASS this hotel goes the extra mile. my room was clean and recently refurbished. it had a microwave, cutlery bathroom extras that you find in a 5 star motel like toothbrushes and little bottles of shampoo, conditioner etc. there was also 2 complementary bottles of water plus biscuits to have with your coffee. overall a very sizeable room which made the whole stay enjoyable. for me this will always be my first choice when staying in Mackay.

Excellent for the business traveller I stayed here for a few nights on business in Mackay. Overall I was impressed. The staff were friendly and welcoming at all times. The rooms were clean and comfortable and wifi worked well - good enough to stream TV shows. The on site restaurant was good too, loved the chicken parmy. Lisa and her team do a wonderful job here. Will stay again next time I'm in town.

Always Nice to stay here We have stayed at this property a few times and always come away feeling well rested and looked after. The new management treated us well and we always feel safe in this place. It is close enough to all Mackay's beautiful beaches and the lovely town centre. I would recommend this property to anyone travelling through Mackay or even to stay for a few nights. They have a lovely restaurant however on this occasion we did not have time to enjoy it. Overall you will always get a great nights sleep and a good shower and the presentation is as good as one could expect. Enjoy